CORFU

CORFU

KAPODISTRIAS RESIDENCE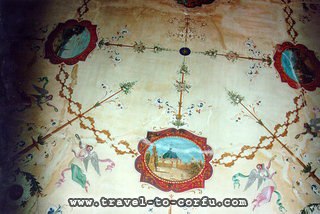 This two-storied house was built in 1845 by the architect, Chronis. The remarkable ceiling-painting inside the ground-floor is pasted on a layer of canes that is "hooked" to the ceiling.

The mansion belonged to the Kapodistrias family. After the World War II and until 1969 the building was housing the offices of the Corfu Prefecture and the upstairs area was used as residence for the Prefects.

In 1979, restoration and reconstruction works took place and today the building houses the Ionian University.
Please share your opinion of it with other travelers. Write a review!